Peddling pop culture propaganda since 2016.
Our designer, Taylor, was featured on a recent episode of the Temple of Geek podcast! Listen as she talks designing, her entry into nerdy fandom as a child, and all things Thirteenth Doctor!

Listen here!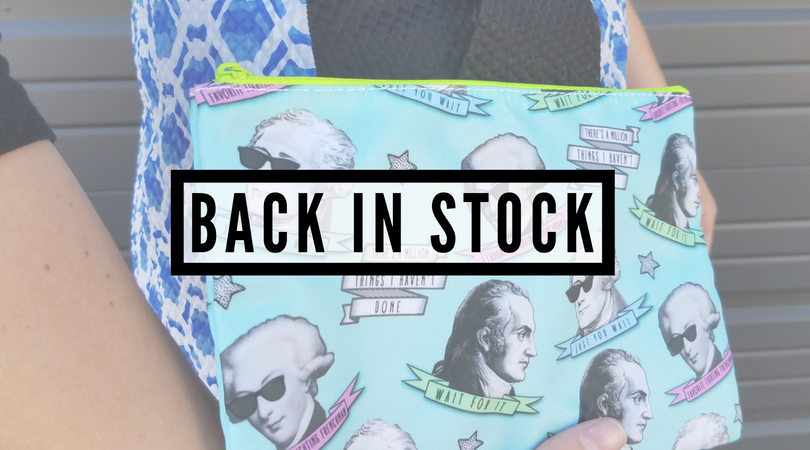 Hamilbags are back in stock!
Visit the Handbags section of our site to pre-order your own in our second run of our most popular bag.